Try-ing to support local rugby
2 months ago Tue 22nd Mar 2022
Two of the newest members of Plymouth Albion RFC's First XV popped into the Plymouth Citybus depot to say thanks, after we offered them free bus travel to get them to training and to matches.
Ramaz Rukhadze and Shek Sheriff joined the First XV in September, and were often walking to training and matches – covering 2 miles before even getting to the ground – until they got their travel passes.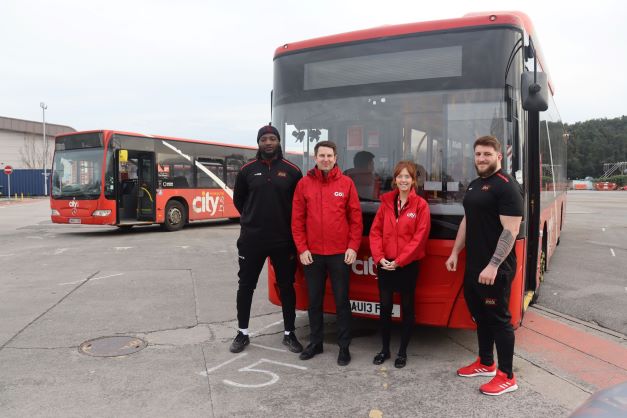 Plymouth Albion's Commercial Manager, Chris Bentley, said: "With new players like Shek and Ramaz, we're really close to being a top end team. Support from city businesses has been immeasurably helpful and we're proud to wear the Plymouth Citybus name on our backs."
Plymouth Albion have two more home games this season, you can watch them play Tonbridge on Saturday 2nd April and their final home game of the season against Taunton on Saturday 23rd April.