Successful first day for George Park & Ride
3 months ago Tue 1st Feb 2022
Today was the first day of the re-opening of the indoor passenger area at the George Park & Ride, with over 200 people passing through its doors.
Funded by Plymouth City Council, Plymouth Citybus will have someone on site Monday-Friday, 6:30am until 3:00pm, who'll be able to answer general queries and give advice.
Plymouth Citybus MD Richard Stevens met Plymouth City Council's Cabinet Member for Transport, Cllr Jonathan Drean at the site.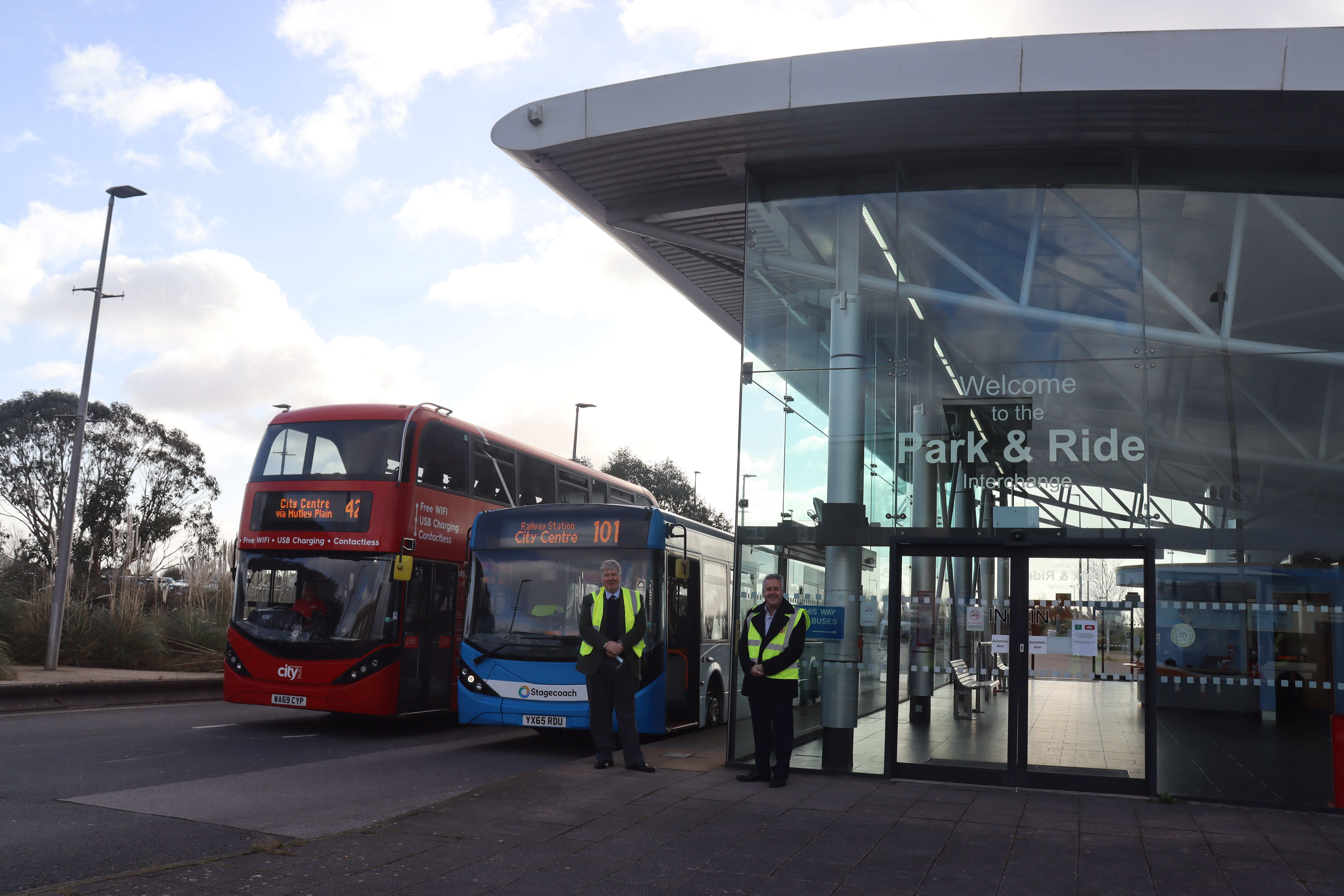 Cllr Drean said: "I'm really pleased the community around the Park & Ride has access to the building once more. It'll provide extra shelter in the winter months, make it easier for elderly passengers and provide toilets for passengers.
"The Park & Ride is well used, including by hospital staff, and I hope the public will appreciate having this facility available. It's great that three bus operators (Plymouth Citybus, Stagecoach and Oakley's) will be able to take advantage of the Park & Ride and help passengers in and around the city."
Plymouth Citybus MD Richard Stevens said: "Now work from home guidance has been lifted, it is the ideal time to bring the Park & Ride back into use. As well as making it better for our passengers, it'll make things easier for bus drivers too, providing an extra rest stop for them."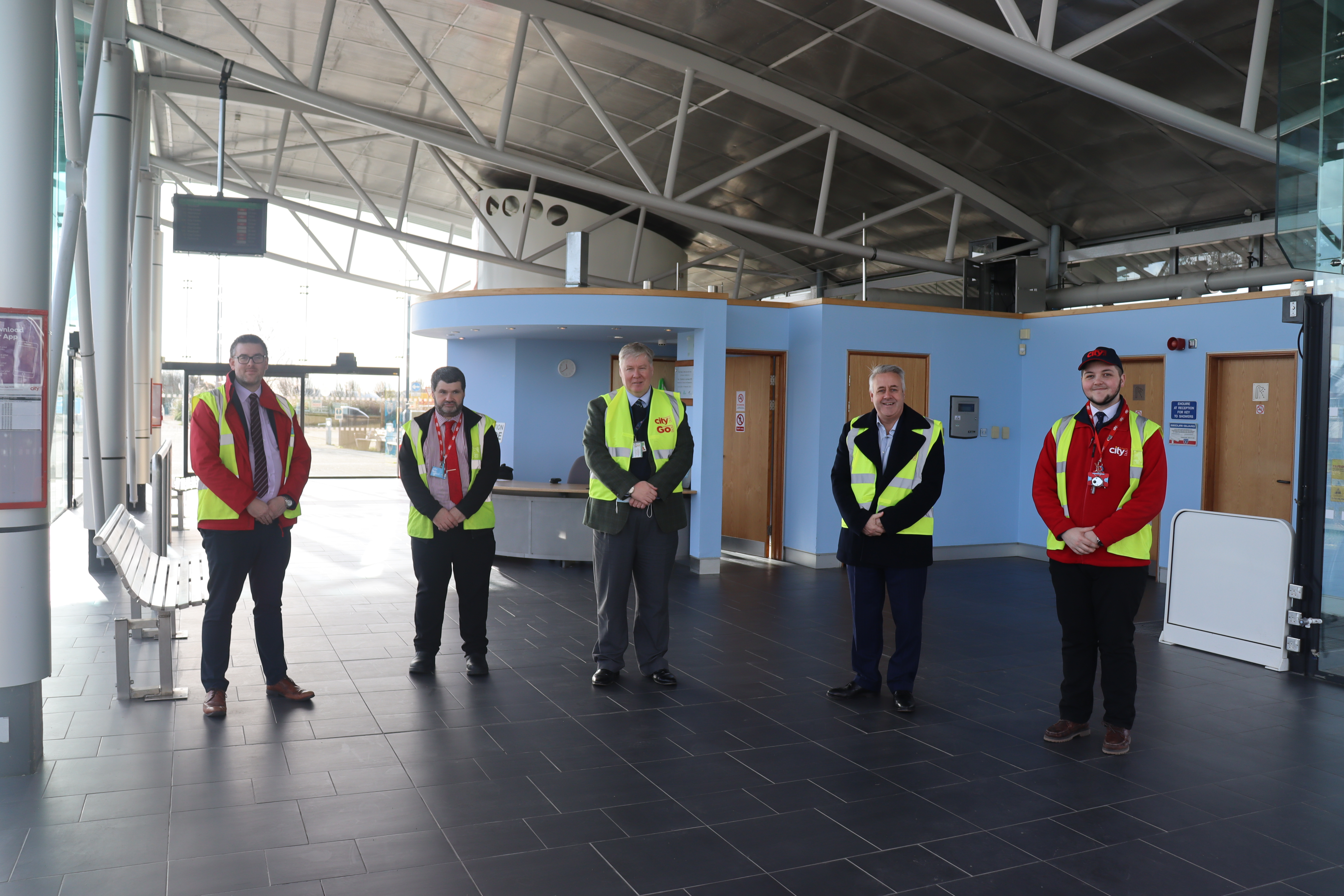 The site has toilets including a disabled toilet and a baby changing area, as well as two showers which can be used by people who cycle part of the commute and take the bus the rest of the way.
Services stopping at the Park & Ride include routes 42 and 42C, plus Stagecoach services 1 and 101, as well as Oakley's service 59.