Plymouth students win award at their first race pioneering green technology
1 month ago Mon 27th Jun 2022
Students from All Saints Academy Plymouth, supported by Plymouth Citybus, won an award at their first ever race day with GreenPower Formula 24, a pioneering project to educate and encourage young people to learn more about science and engineering by challenging them to design, build and race an electric car.
The team, made up of students from Years 7 to 10, took part in a race day at Prendannack Airfield and led their field for much of the race before finally coming in 4th. However, they won 'Best Presented Team' and are now planning improvements for the next race to take a spot on the podium.
The team were sponsored by Plymouth Citybus and got help and assistance from Engineer Chris Lang. ASAP Deputy Head Peter Keegan said: "Working with Chris has been fantastic. His 'anything is possible' approach really helped open the minds of the team to new ideas which we look forward to developing over the next iterations of the race car. Looking ahead, we plan to work closely with Chris and the Plymouth Citybus team to develop the lightweight aerodynamic body that will move our car to the next level.
"The opportunity to work with companies like Plymouth Citybus helps students enhance their employability skills, raise their aspirations and help them make important life decisions."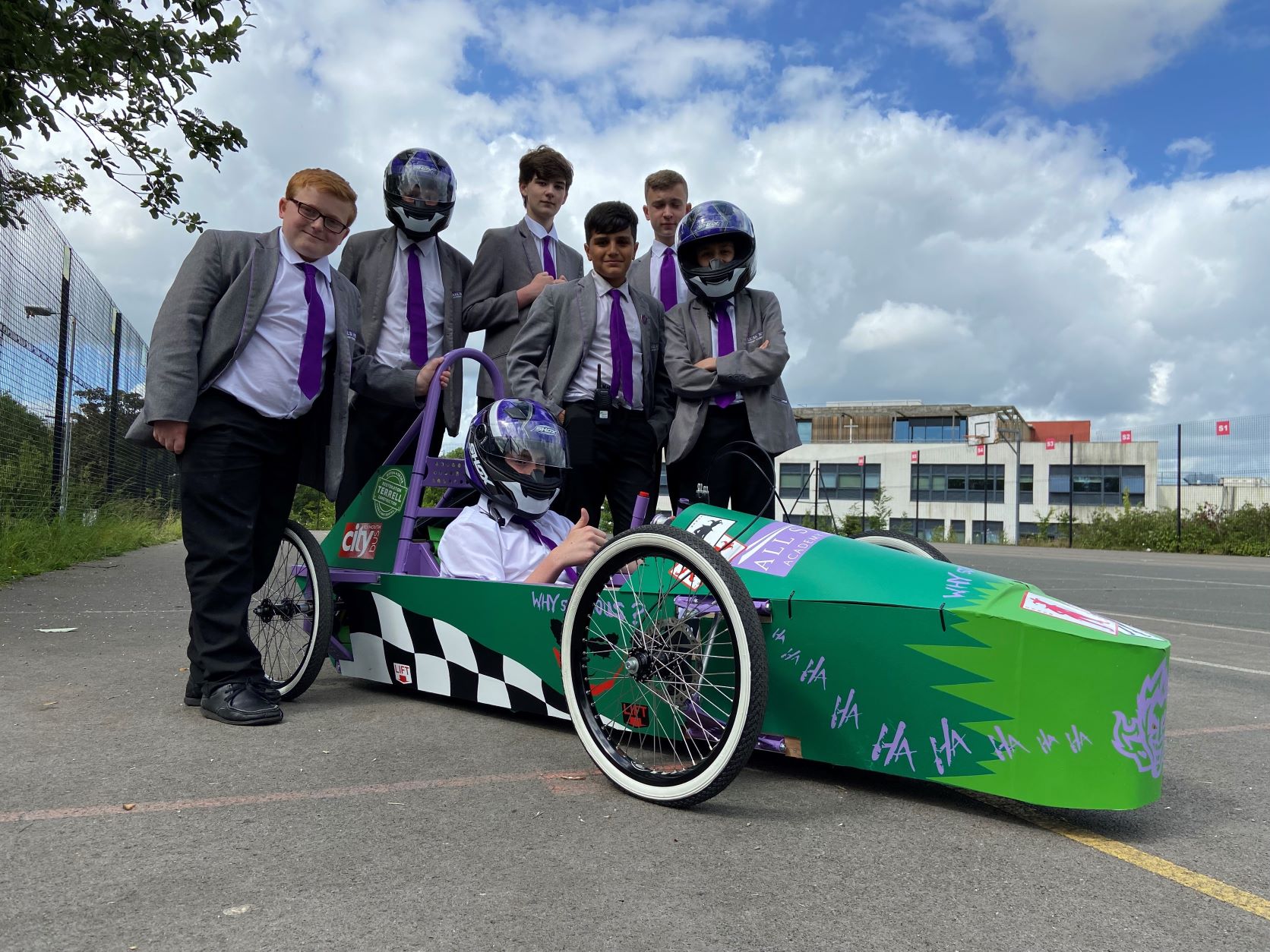 Engineer Chris said: "All the cars have the same batteries and motor, and most have the same chassis. I visited the school to talk through what they wanted, go through things like aerodynamics and make a cardboard model of the car before making the body. The kids wanted it decorated with a Joker theme, so I took it back to the Plymouth Citybus workshops to make a few final tweaks and apply the vinyl stickers that we designed in conjunction with the school. It's great what they've achieved through an after-school club once a week."
The students involved have really enjoyed the project too, with one saying: "The race was amazing! Driving the car was so much fun, it felt faster than I expected and I couldn't believe I was driving something that felt so good that we had built! Overtaking was really exciting, and I was really proud to get the second fastest lap time out of all the card in the race."
Richard Stevens, Managing Director of Plymouth Citybus, said: "We are delighted to support this exciting project for pupils at All Saints Academy. Seeing the sense of pride and ambition that the first season generated has cemented our desire to enable even more pupils to enjoy access to the opportunity."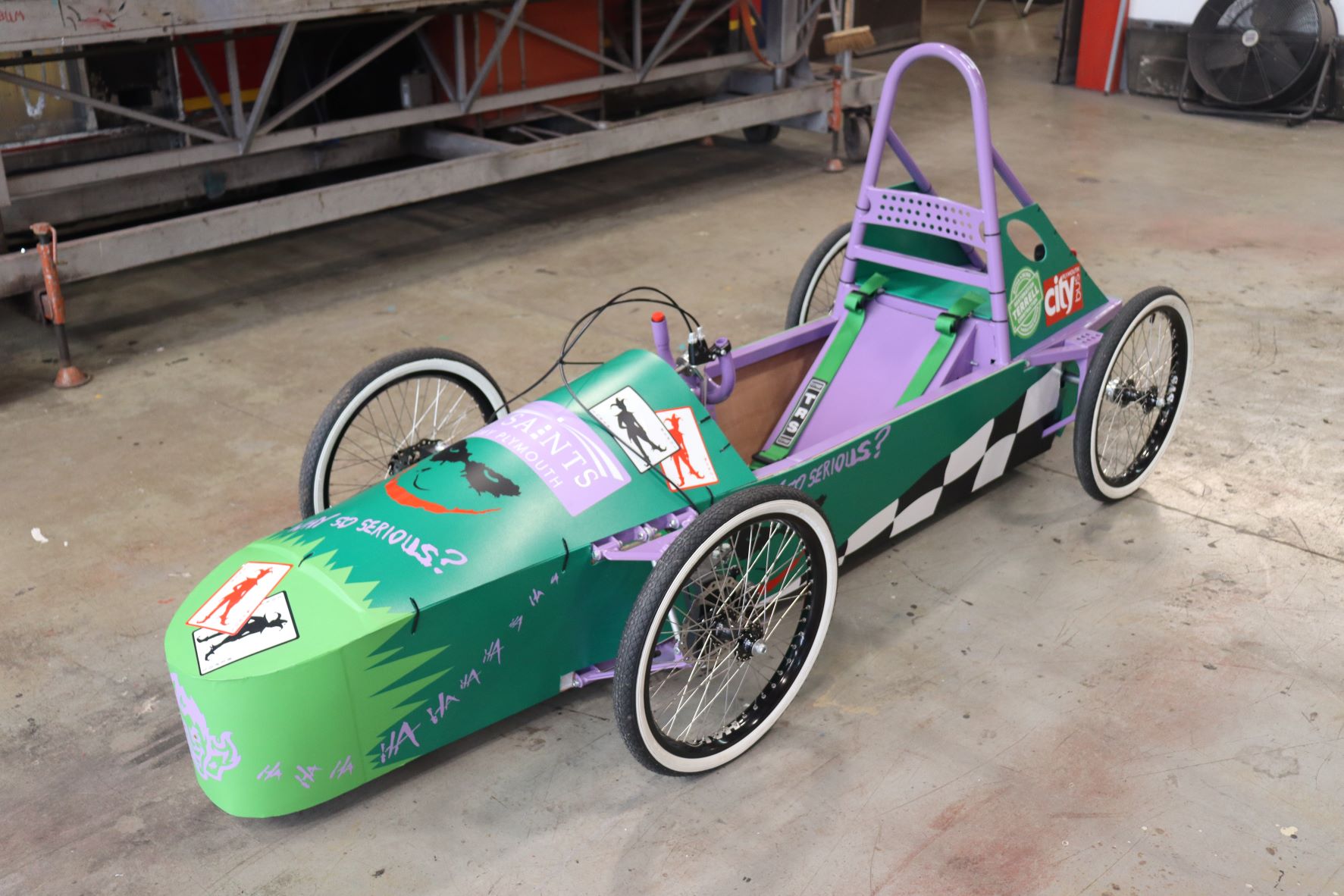 Plans are already in place to improve the existing car and put together another, all-female, team from ASAP to share knowledge even further and create a bit more friendly competition.