Plymouth memories of the Jubilee
1 month ago Mon 30th May 2022
The Queen's Platinum Jubilee is an historic occasion and will be the first time many Plymouth residents will take part in Jubilee celebrations. However, others have followed the Queen from her coronation.
Commercial Assistant Astra Bassett visited the depot with her nan, Molly Harverson, and her mum, Michele Bassett, to share their Jubilee memories.
Molly Harverson
I was 5 years old at the Queen's Cornonation. I remember the Queen's Coronation Party in Gibbons Street. There were all the tables and chairs in the middle of the road, with Coronation mugs, plates and flags.
There was plenty of food and old-time music playing in the background. We all had a great time! I hope this Platinum Jubilee will be as good as I remember the Coronation being, and everyone has a good time.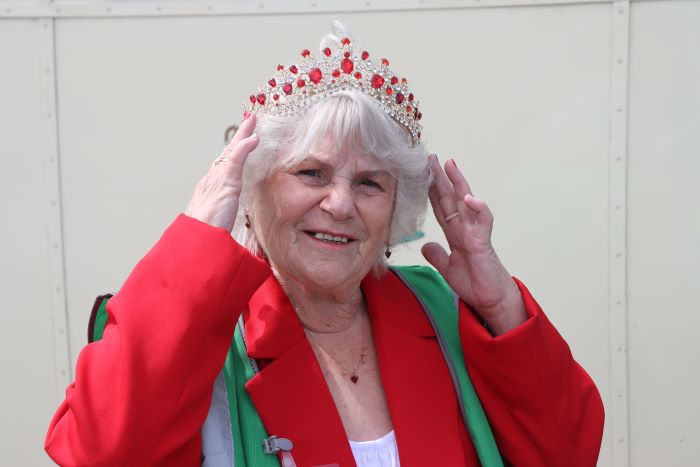 Molly adjusting her tiara
Michele Bassett
I was 7 at the time of the Silver Jubilee. I remember living in Southway at the time, and that they organised a big street party with lots of floats and tables, all decorated in red, white and blue.
Me, my sister Sharon and my brother Tony were going to be on a float dressed as mermaids and a fisherman. I remember lying in the front garden, being squeezed into a mermaid outfit made by my Aunty Sandra and my mum. We had to be carried to the float as we couldn't walk in them!
When we were on the float, there were loads of other children, all dressed up. The float drove around Southway and everywhere was decorated with flags and banners. It was very colourful and lots of people were out in the streets watching us go by.
When we got back home, we had a massive street party. There were tables up and down as far as I could see, all decorated and full of food and drinks.
Afterwards, there was a talent show where I remember singing 'Me and My Teddy Bear' while I was holding my favourite teddy.
The party went on all day and evening – it was so much fun!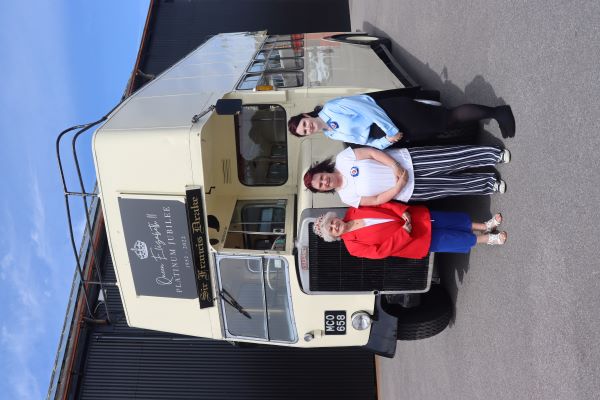 Molly, Michele and Astra in front of the open top bus
Astra Bassett
In 2002, I was 8 and living in Southway. My mum made me a Union Jack outfit to wear to the school Jubilee party. There were rows of tables outside in the playground, and everyone brought food, cupcakes and sandwiches.
It was a great party, with flags everywhere. It was very patriotic and very memorable.
Reminiscing with my grandparents and my mum about the Coronation, Silver Jubilee and Golden Jubilee has been great. This year, we'll all be able to celebrate the Platinum Jubilee together, bringing all three generations closer.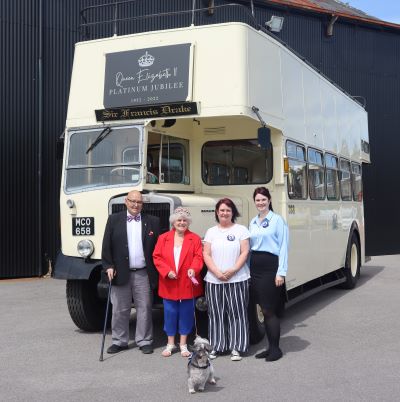 Grandad Stephen Harverson, Nan Molly Harverson, Mum Michele Bassett and daughter Astra Bassett with Teetee the dog